Before they became Mr. & Mrs. Brar, Varinder & Gurkanver did not exactly have the most romantic of beginnings. Both of them went to medical school in the Caribbean, and although they knew of each other, they never connected at the time. Fast forward to 2 years later when Varinder ended up matching with Gurkanver out of the blue on Dil Mil. Being in med school, she said it was hard to make the time to find someone, and although Gurkanver wasn't a complete stranger, Varinder says that if it wasn't for Dil Mil, they probably would have never reconnected.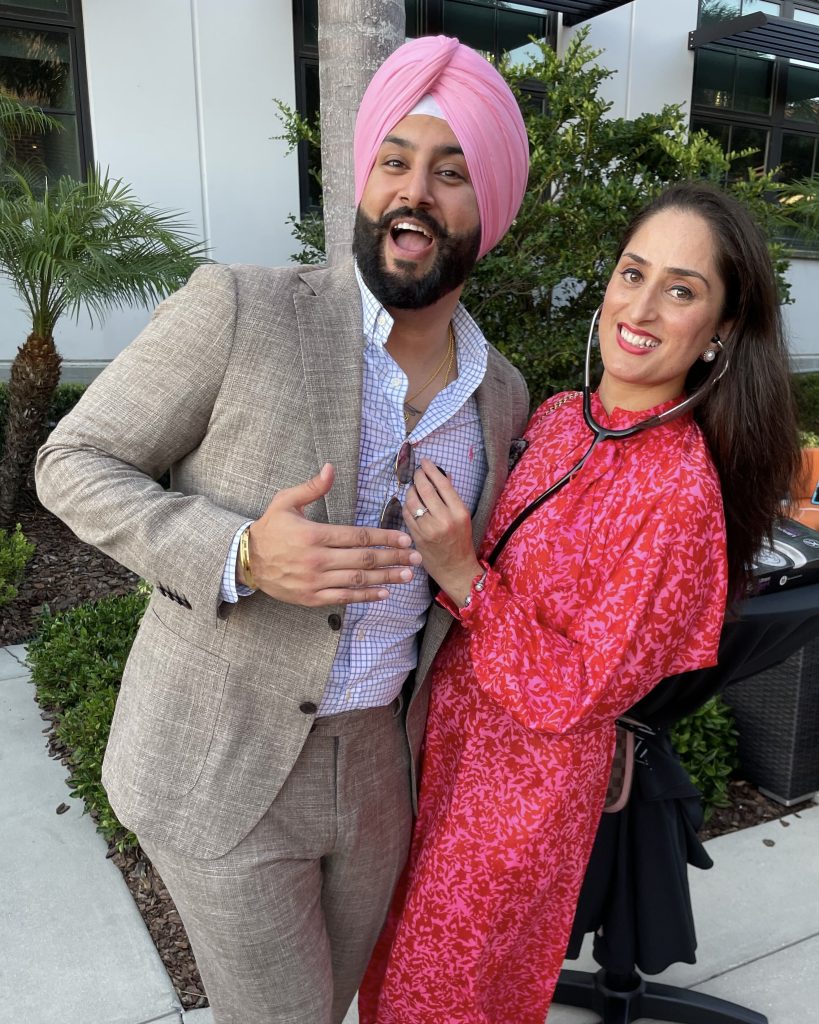 Hesitant to give him a Like at first, Varinder mentioned that she came across Gurkanver's profile and thought he looked a little familiar. She mentioned his profile to her friend Karen, who convinced her to go ahead and give him a Like anyway. Funny story, he was the only one she gave a Like to, and he turned out to be her one and only match on Dil Mil!
Unlike Varinder, Gurkanver had actually been on the app for a while and had spoken to a few matches, but after connecting with Varinder, he mentioned that his mind always somehow strayed back to her. They exchanged numbers pretty quickly after matching on the app, and pretty soon they were talking about anything and everything. Both of them felt a lot of similarities with one another, but at the same time there were enough differences that they wanted to get to know each other more.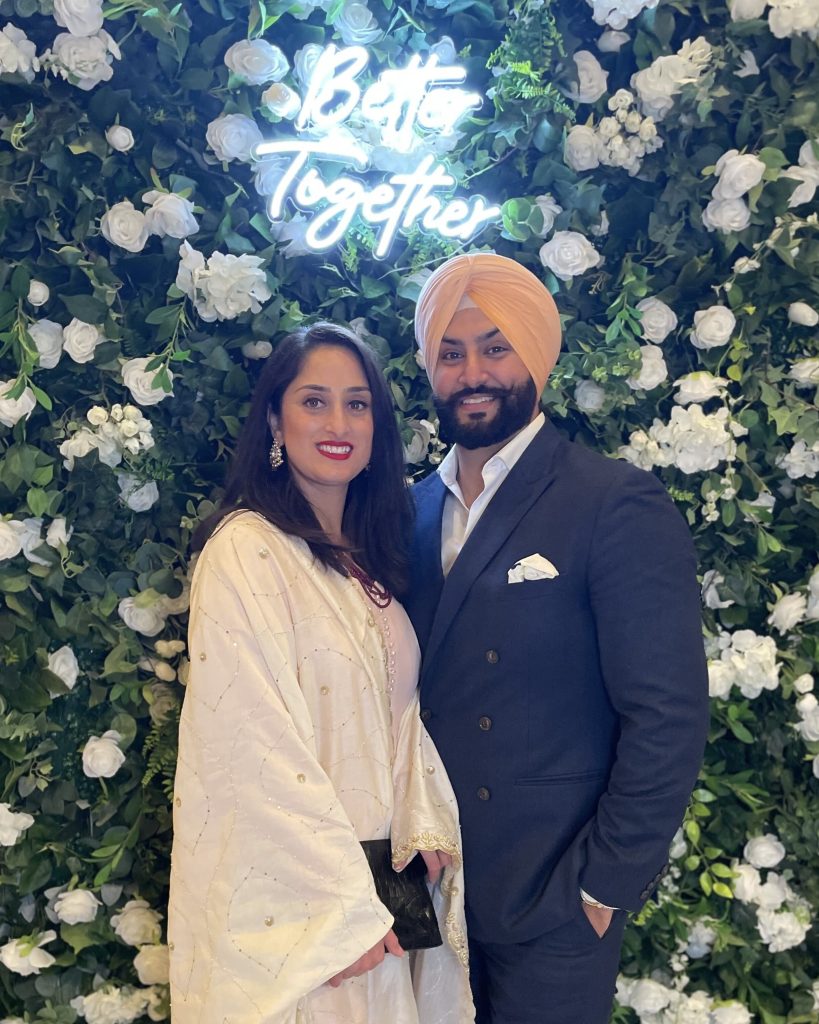 They both had similar visions for life, and family is extremely important to both of them. Of course, like every couple, they also had their differences, the main one being – Varinder is more shy while Gurkanver is more outgoing. While sharing their story, they mentioned that they balance each other out because he has taught her to be more carefree while she has been his anchor and has kept him focused and calm. He's helped to get her out of her comfort zone, and she's helped to bring a little more peace into his life.
The first time they met was actually about 9 months after they matched on the app – Varinder lived in Pennsylvania at the time and Gurkanver was in NY, so it was a little difficult to hang out in person given their schedules. Maybe it was fate, but Varinder was assigned to some rotations in NY, and since Gurkanver lived there, it was the perfect opportunity to meet up. Unfortunately, there was some miscommunication about the timings, and Varinder thought that he stood her up. To make it up to her, Gurkanver ended up driving lengths to bring Varinder and "bribing" her with desserts — he showed up to her place with cake for both her AND her friend Karen (can we talk about a sweet guy?? pun intended!). Varinder initially didn't answer but he persisted until she decided to come out.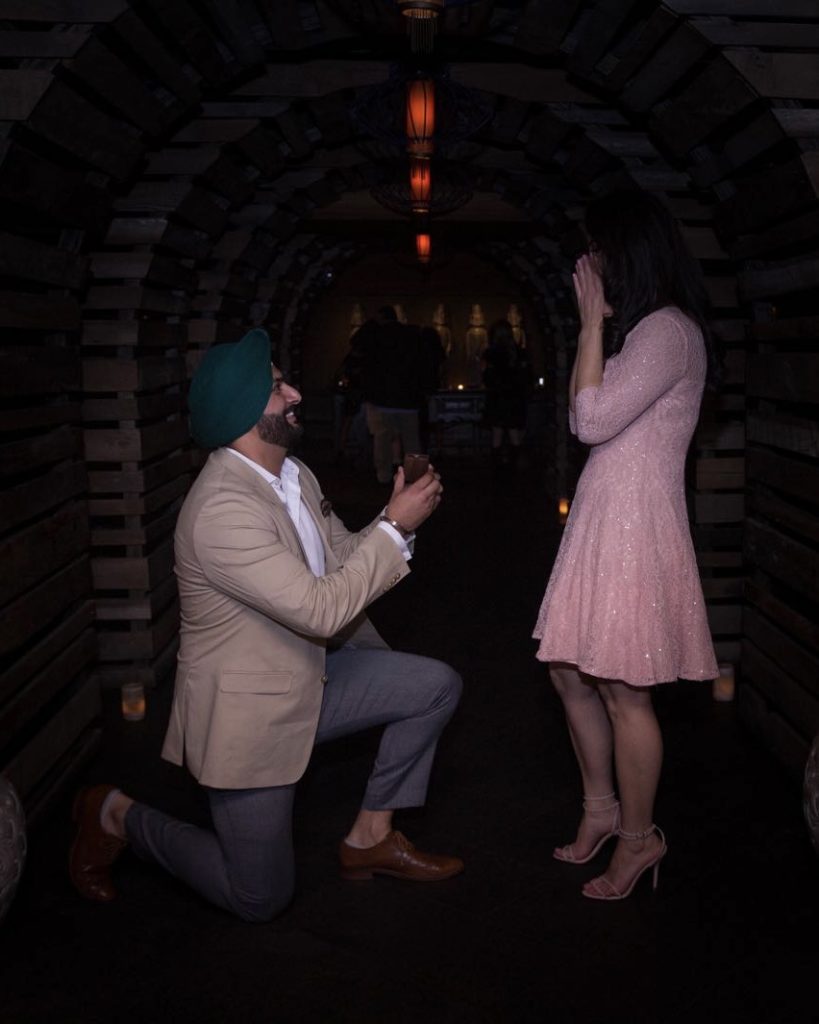 They finally met in person, and since it was a little too late in the evening to go anywhere, they ended up talking in the car for hours. Talk about a unique first date! They mentioned that it was easy talking to each other, but interestingly enough, she found it difficult to completely be herself around him during the first few months of their relationship, so it ended up fading out for a bit. A few months later, they ended up reconnecting while going out with their friends for a night on the town. They bonded at TAO, a local restaurant in NYC, and he finally had the chance to see her open up and be completely herself around him. It was during that night that he knew he wanted to marry her, and he ended up proposing to her at that very restaurant a few months later.
Since that night, their bond only grew stronger with time and now they've been married for over 4 years. Love can happen in the most random ways and when you least expect it, and even though it may seem like it's not always promising, you will end up finding your way back to the person that you're meant to be with.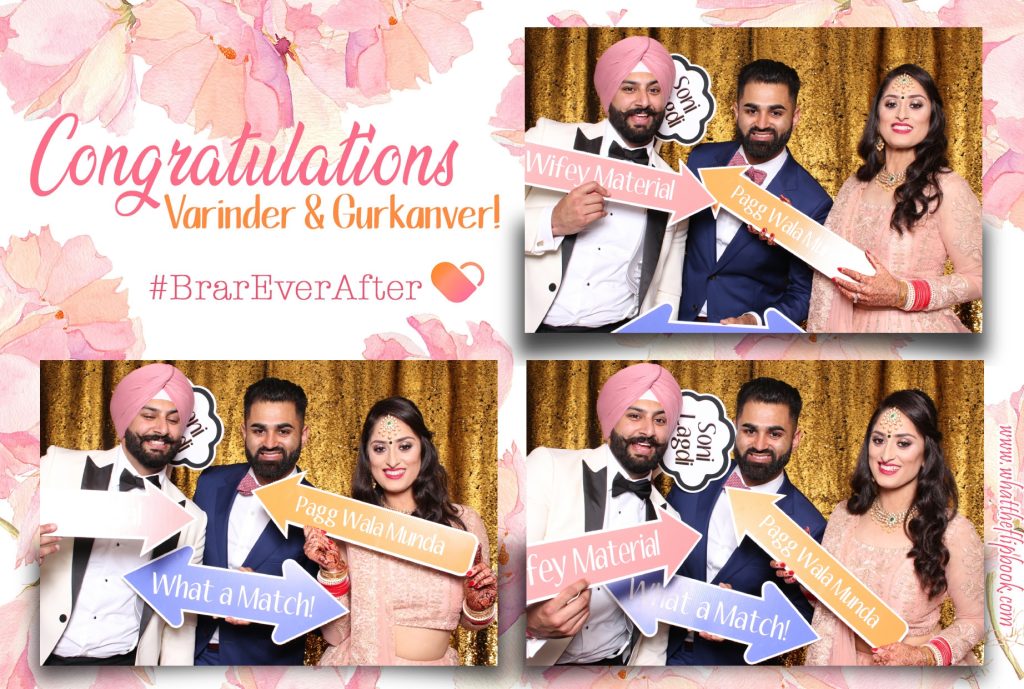 PS – If you've watched Indian Matchmaking Season 3 (https://shorturl.at/giMW5), you know that our founder KJ was motivated to create Dil Mil after seeing his sister struggle to find a good match. Well, Varinder is 'the sister' who inspired KJ & now, here we all are, reaping the benefits.