Netania was in the Bay Area, while Shivan was living in Monterey. Both of them were completing their Masters and Doctorates programmes and were in Los Angeles when they matched. Netnia was looking for her forever person – someone she could share her background, beliefs, interests, hobbies and life with. Shivan was looking for the same thing – although he didn't think he could find his forever person on a dating app. Nonetheless, they both downloaded Dil Mil to help them with their pursuits. As fate would have it, they both matched and started talking. After a few days, they decided to meet. Unbeknownst to Shivan, Netania developed a stye over her eye which quickly swelled onto the rest of her eyelid, and in turn, her entire eye. Naturally, Netania had to cancel the date. To Shivan, he thought that he was being bailed on. So, he moved on.
A month later, Netania was casually browsing her Instagram and noticed that Shivan was in town in the Bay Area. She asked him to coffee, and he decided to give her a second chance – a good move on his part, of course!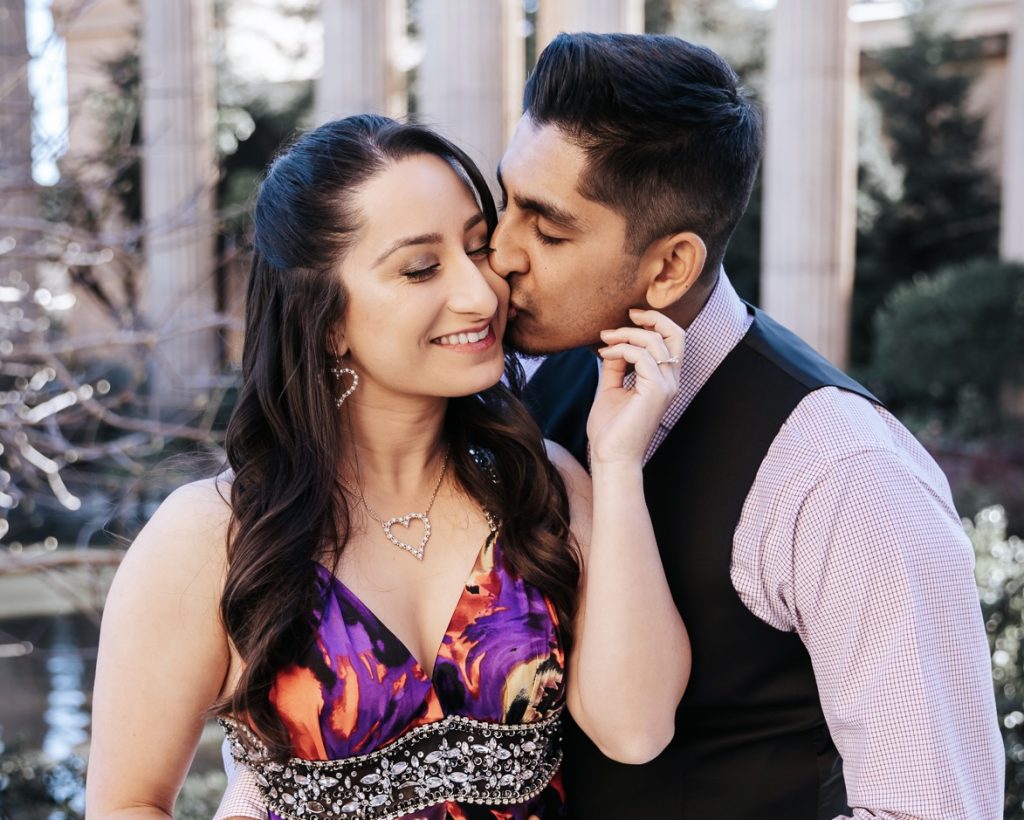 When the duo met for the first time at Los Gatos coffee, they connected instantly. It felt very natural and comfortable to be meeting, despite it being their first date. Truth be told, Shivan fell in love with Netania's eyes, while she admired his poise!
For Netania, Shivan was different from the people she dated in the past. For her, he was respectful, genuine, kind, ambitious, not afraid to compliment her and not to mention, he was also ridiculously handsome. Shivan adored Netania's genuine heart and authenticity. She was selfless and kind. As they got to know each other, they quickly became best friends – they learned more about each other including their similarities and differences, what feels challenging and what's enjoyable. Their world quickly became all about traveling together, food, cuddling and good tv. It was clear that they had both found "the one."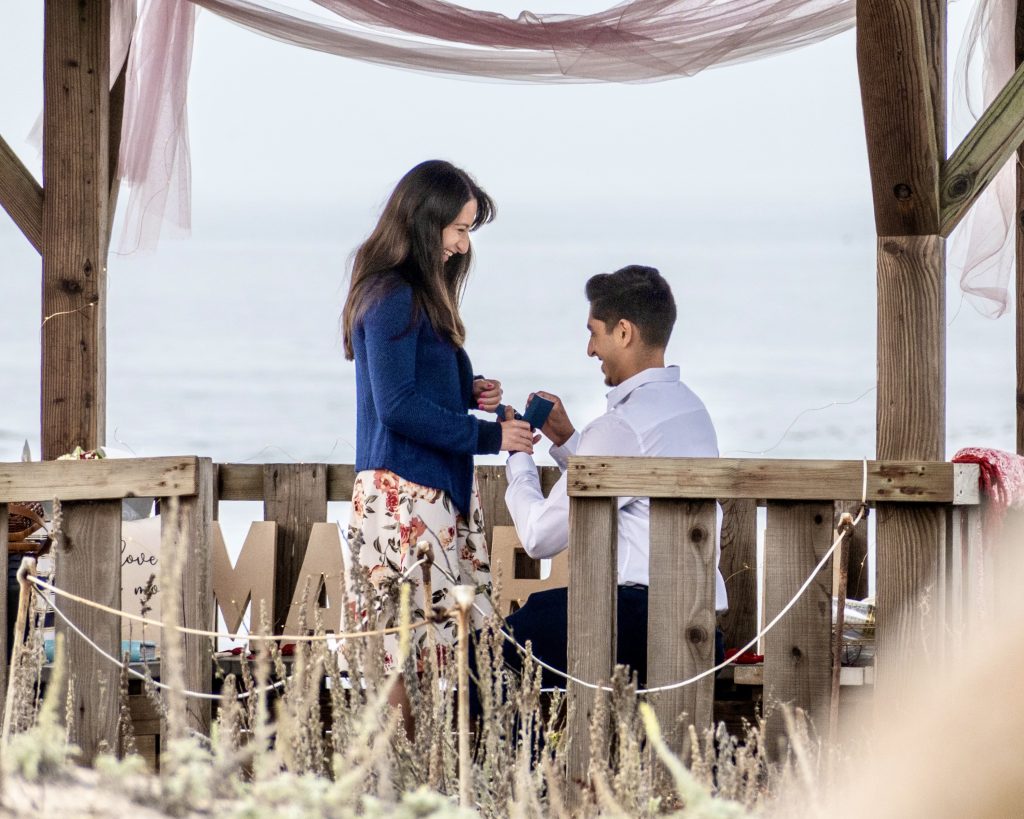 One day, Netania drove down to Monterey to spend the day with Shivan. He had a date planned for Netania, which included taking her to a restaurant his parents had gone on their first date. When she arrived, he announced that he was going to blindfold her, and that, because they had promised to be in the honeymoon phase forever, he had some activities planned to keep that promise. Netania already knew, from that moment, that Shivan was going to propose that same day.
So, she let herself be blindfolded and led to the activities Shivan was talking about. Once she took the blindfold off, she saw the most beautiful set up on the trellises on a beach in Monterey. Within the set up lay rose petals in the shape of a heart. Shivan said a few beautiful words, got down on one knee and proposed. Shortly after Netania said "yes!," her family and friends emerged out of the bushes! For Netania, this was a perfect, beautiful memory.
The duo tied the knot in September 2022 in a beautiful ceremony in Palo Alto. Now, the two of them laugh at the stye story all the time as they continue to take on life's adventures and live out their lifelong honeymoon!