Rheya and Asif weren't having much luck finding someone they were interested in within their local circles, so they both decided to get on Dil Mil back in 2016. Expanding their circles worked out — they matched each other while 1,300 miles apart!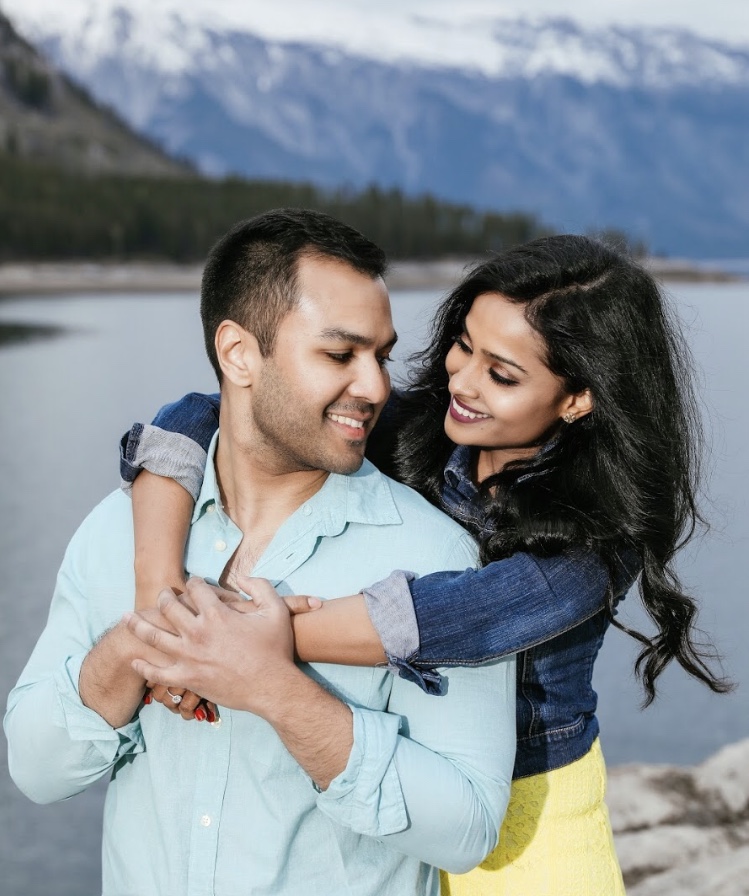 Asif decided to be direct and just go for it. He led with, "I normally don't do long distance, but you were so pretty I had to swipe right." (This was true btw, Asif never really considered long distance seriously until he came across Rheya.) A few hours later, he got back a simple "Thanks" from Rheya. Asif wasn't ready to call it quits just yet and decided to give it another try by recycling one of his tried Dil Mil openers: "So my mom calls your mom – is that how this works?" With some luck, Asif was able to wrangle a "haha" out of her. From there, the two exchanged periodic messages, which then escalated to sending snaps and eventually FaceTiming.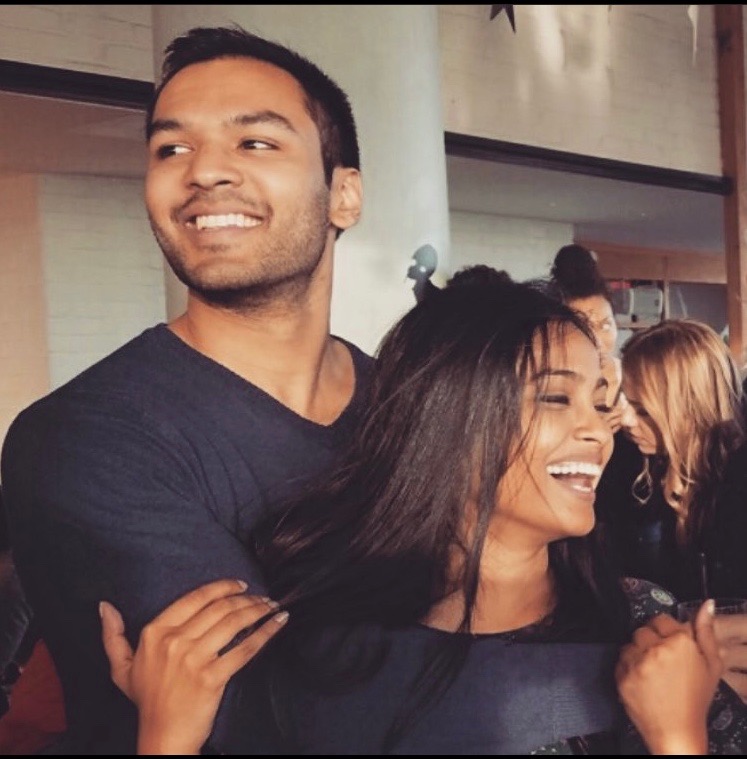 They kept things pretty casual at first and continued living their own separate lives. Asif was still making his rounds in the South Asian dating circuit across the 5 boroughs of NYC, but the more he connected with Rheya, the less interested he became in his NY dates. They continued staying in touch long-distance, until March 2017 when Rheya let Asif know that she was coming to New York next month!
At the time Asif assumed she was coming to visit him and was flattered. He cleared his whole schedule for the weekend and excitedly prepped for their time together. Turns out she was coming to town to see some cousins, but he didn't let that get in the way of his plans. They went to a fancy Mediterranean restaurant, after which he took her on a whirlwind tour of Hell's Kitchen. He showed her as many places as he could as a way to pitch her on moving to New York. At one point he even ate 7 hot dogs in front of her, which obviously sealed the deal and is the reason she eventually agreed to be his wife.
Asif proposed over Valentine's Day weekend, on a trip to PARIS! While the happy couple had to postpone wedding festivities due to the pandemic, they tied the religious knot in Dallas last year. #OnceUponADilMil