Amrit wasn't looking for anything serious until a couple of his friends got married over the summer of 2017. Even though he was unsure about finding "the one" on an app, he joined Dil Mil in hopes of finding the real deal for his happily ever after. Simrann, on the other hand, was an aspiring actor who recently shifted to Bombay to live her dream and build her career.
They both matched on Dil Mil and spent a lot of time FaceTiming each other. At the time they matched, Simrann was traveling in Thailand, while Amrit was working on his business in Winnipeg, Canada. Within about 4 weeks, they were eager to meet and Amrit made it happen by flying out to Bombay after 18 years.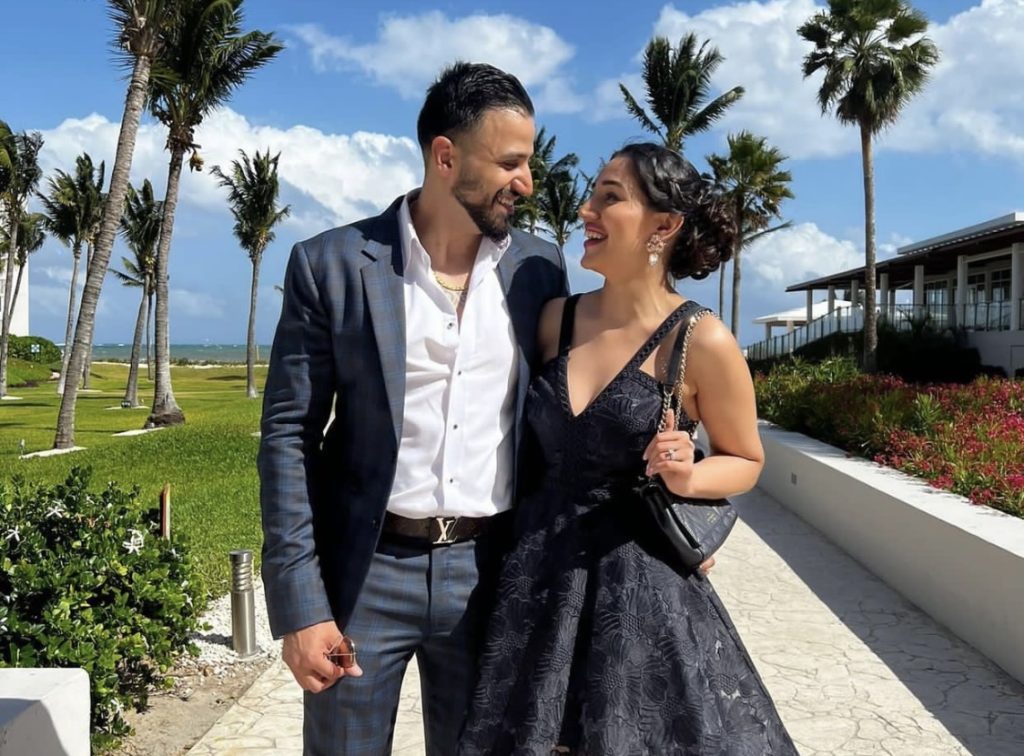 The first time he traveled, he lied to his parents about meeting a girl. The trip was originally for 7 days, and he extended it for 2 more days because the vibes matched between him and Simrann.
Amrit traveled to India once more in 2018, and this time, he told his parents the truth. Simrann did the same, and half of the trip was spent in Bangalore instead of Bombay to meet Simrann's parents. He was nervous to meet them, but Simrann's parents ended up being so sweet, and he realised he had nothing to worry about. Soon after the couple met again in New York City. Nonetheless, the long distance wasn't easy, and they were still unsure about making it work. But, Simrann had landed a role that would be filmed in Vancouver, making it easier for the couple to spend more time together in real life. They knew it was worth it!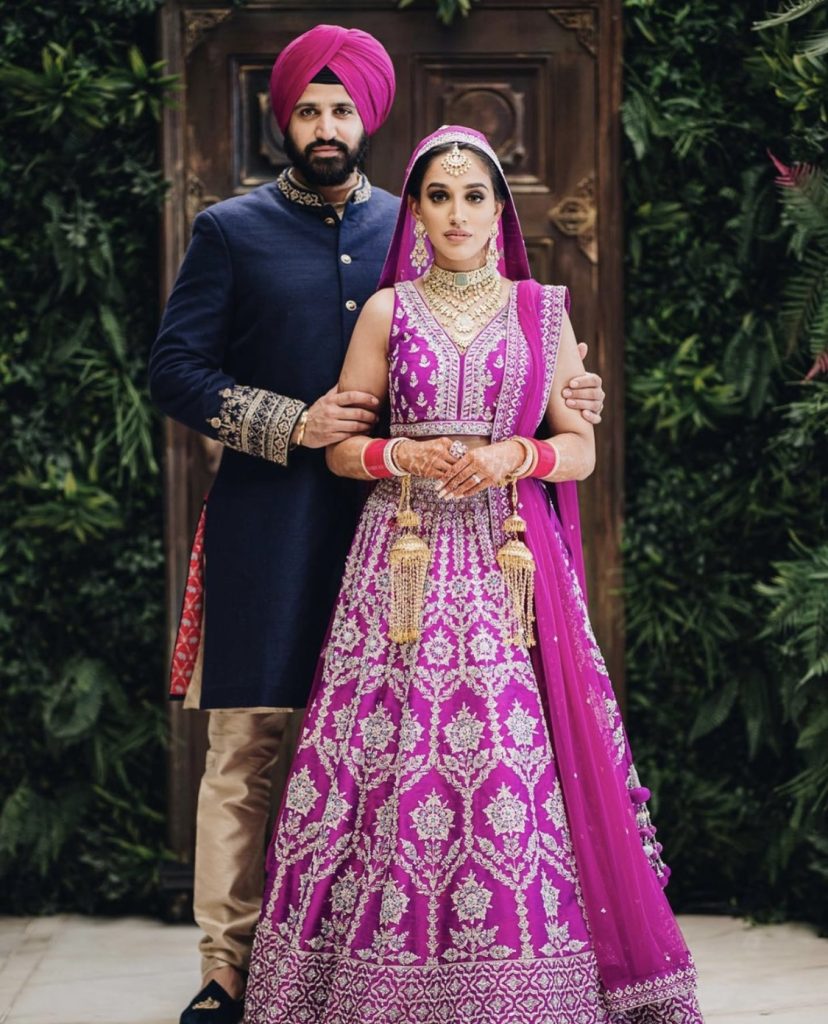 Just like many other relationships, when COVID struck, it caused a lot of external issues for the couple. Amrit was planning to propose to Simrann in March 2019, but because of the Pandemic, Canadian lawmakers were not letting anyone outside of Canada in. The distance once again brought about new challenges, yet the couple preserved.
The duo waited a while to meet again, but they were eventually able to reconnect in Dubai during the Pandemic. Amrit seized the opportunity to propose to Simrann then and there – he arranged a massive proposal and coordinated the entire thing with event planners in Dubai via Instagram. Under the guise of asking Simrann to attend a yacht party with him, they went to the mall, and he secretly convinced her to get an outfit that would match the theme of the proposal!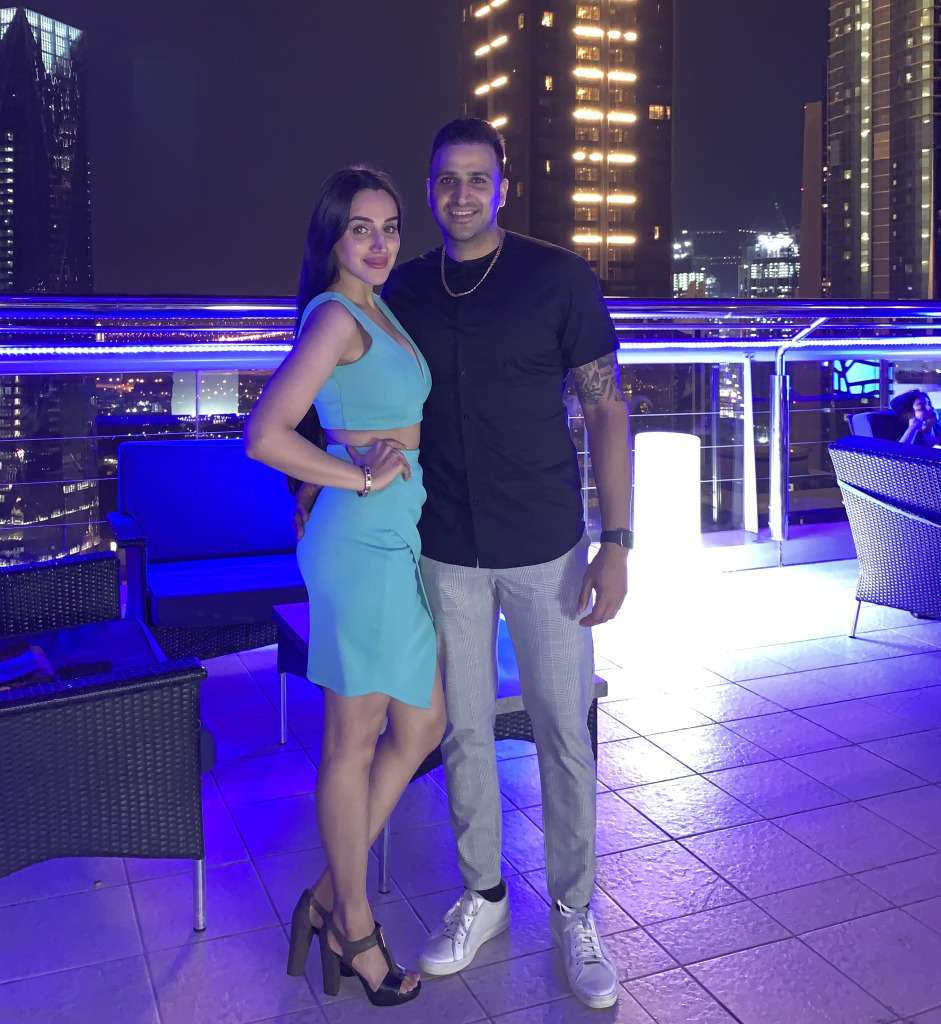 It went SUPER well! Simrann had no idea what Amrit was planning the whole time, yet, he managed to pull off the proposal of her dreams!
Amrit and Simrann's dating advice? Just do it, you can make it work if you want to!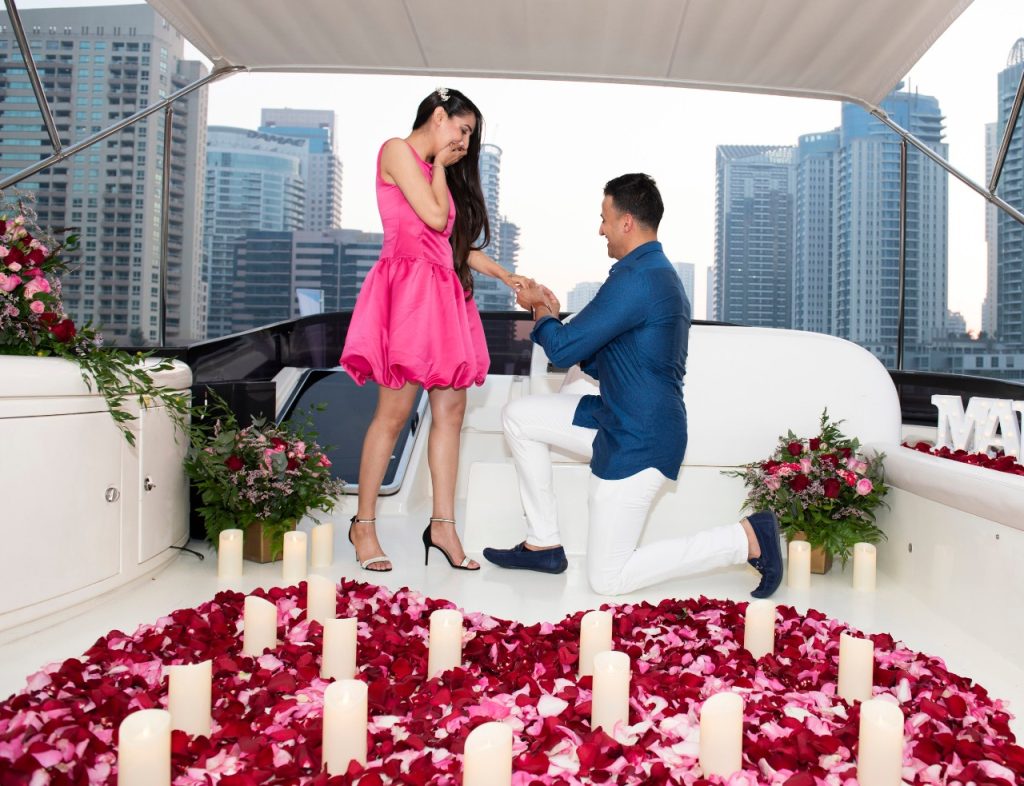 Dil Mil just relaunched in Canada, and we are so looking forward to helping you achieve the partnerships of your dreams – and on your terms! So check out the app, set up your profile, meet someone new and build something real.