We're always telling you guys how the right conversation starter can help you get noticed and make your conversations with new matches more interesting. Well, if you don't want to listen to us, listen to Angeli and Sanjay! Sanjay kicked off his conversation with Angeli with a riddle, which immediately caught her attention. She loved that it wasn't another generic "how are you doing" message and gave such an interesting and intelligent response back that Sanjay was hooked as well.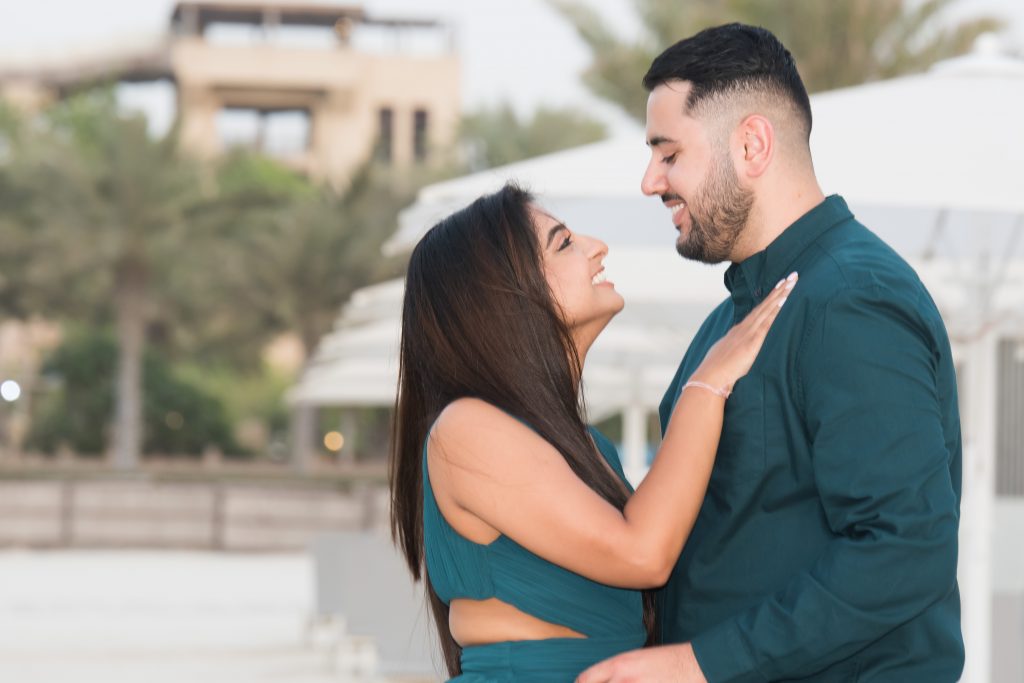 For their first meeting, Angeli challenged Sanjay to plan the best date ever. Even though it ended up heavily snowing that weekend, Sanjay made it work and passed with flying colors. He planned a romantic lunch at Bob Bob Ricard, a lovely walk around Soho and Mayfair before walking in the falling snow to have coffee at Milk Train Cafe, and finally stopping by the Disney store before going home. Food, champagne, coffee, snow, Disney – he really made the effort to incorporate everything that Angeli loved into the date.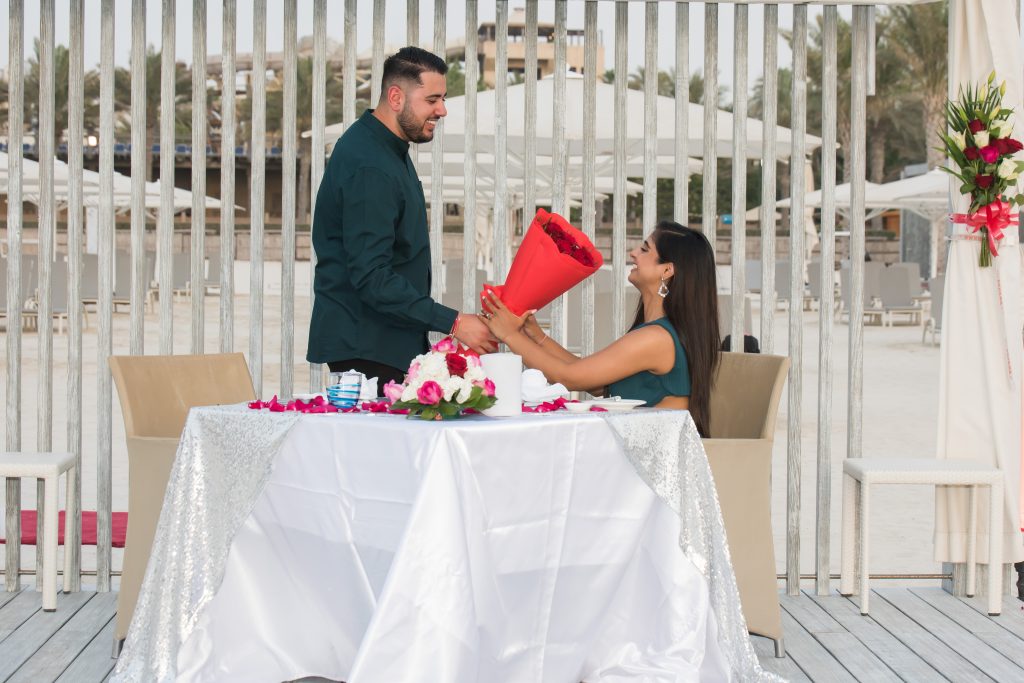 Angeli and Sanjay have been together for about three years now, but both knew pretty early on that they had found the one. Angeli loved that Sanjay really took the time to understand her as a person without judging her or trying to change her. He understands her better than she understands herself at this point, and always supports her to follow her dreams. Most importantly, they're equal partners in the relationship and are committed to open and honest communication, which is what has allowed the relationship to grow over time.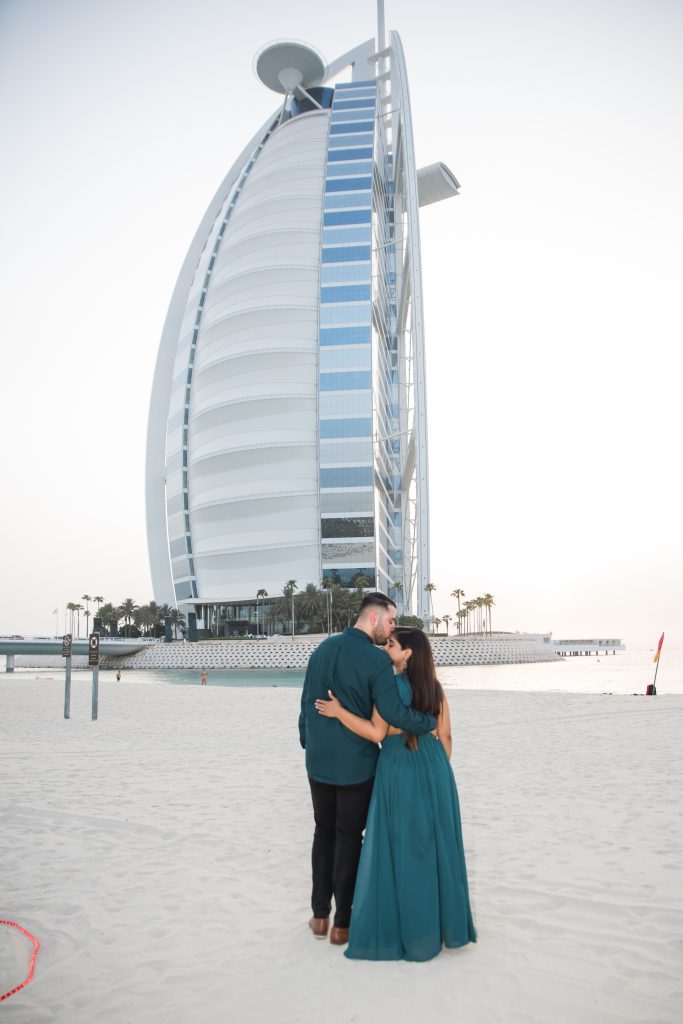 The London couple loves spending time together traveling and eating lots of food, and some of their favorite memories together are trips abroad pre-COVID to visit Dubai, Madrid, Paris, Turkey, and Edinburgh. That's why it's not shocking that when it came to the proposal, Sanjay knew he wanted it to be a big moment while on a trip together. Sanjay planned a trip to Dubai as it was the first vacation they took together, and also one of Angeli's favorite places to travel. Sanjay's sister was moving within Dubai at the time, so all of his family was already in town. She assumed they'd be staying with them, but was surprised when they were dropped off at the Jumeirah Beach Hotel. After relaxing at the hotel the next day, she was asked to get ready for a surprise in the evening. She was taken to the lobby, then into a golf cart to the proposal location, where she was shocked to find cameras and an extremely beautifully decorated canopy. Sanjay got down on one knee behind her and asked her to marry him. Of course, she said yes!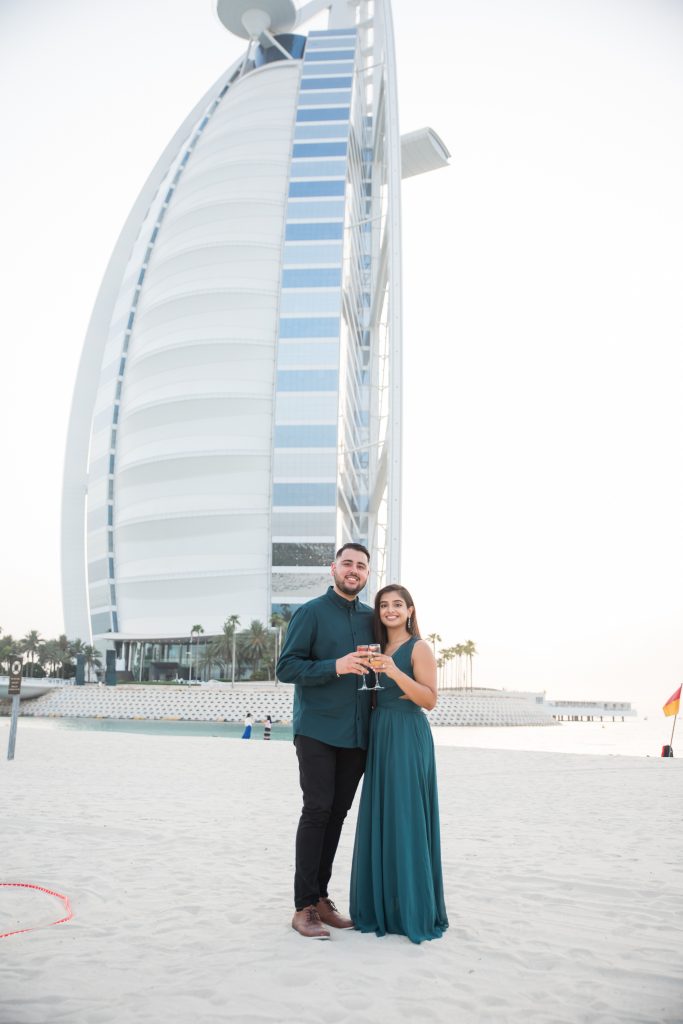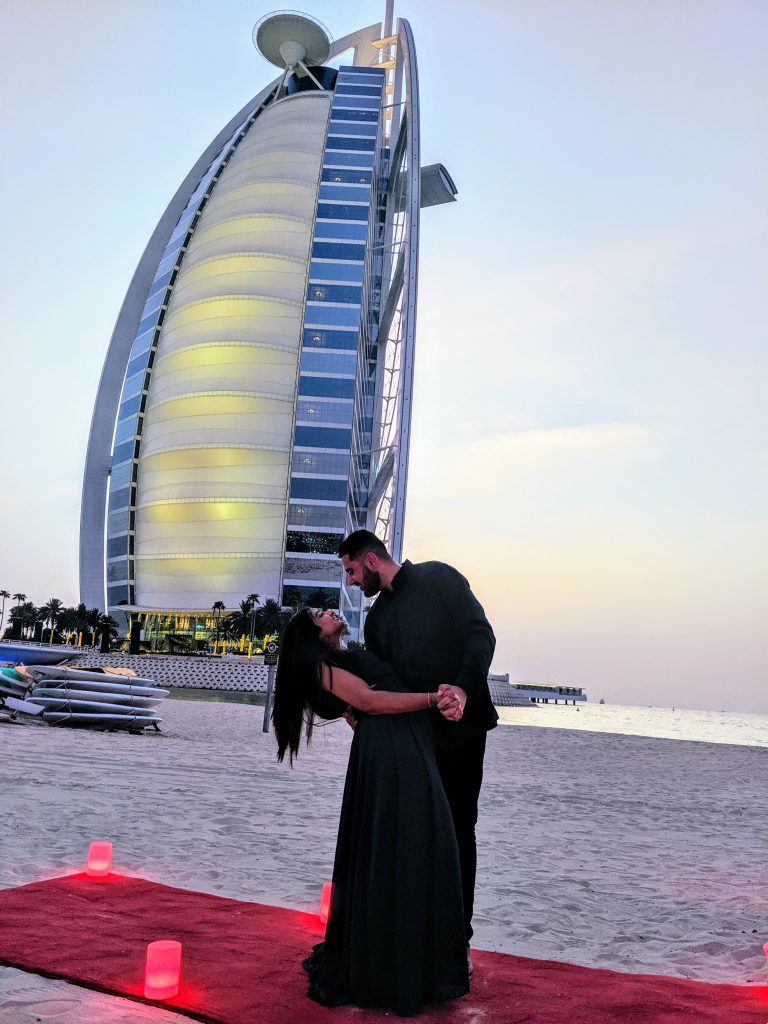 They took some pictures and had some champagne and then left to go to her sister-in-law's house. She thought they were going there to tell everyone the news, but there was another surprise. K3G music started playing, and her parents came out from the room. Then after a few minutes when she had her back turned, her brother came out of nowhere and Angeli really started crying. They are extremely close but he studies in Scotland so she barely gets to see him. It was the biggest and best surprise of her life, and she couldn't have wished for a more perfect proposal. #OnceUponADilMil