It's almost the end of the year which always means two things – a time for reflection, and a time to party! As we move from Scorpio season to Sagittarius season, you'll feel a shift in energy and some things may get a little shaken up. There's a lunar eclipse on November 19 that will shift you into a phase of much needed changes, and this can get dramatic, especially if you're planning to be around family. It means dealing with things that you've been avoiding, cutting out people that aren't serving you, investing in new healthy habits, and generally clearing the path for a beautiful end of year and exciting start to 2022!
Aries
It is time to confront that thing you have been avoiding for quite some time now. Whether it's a tough conversation with a friend or realizing you need to leave a job that's not serving you, it's time to stop hiding from your problems and deal with them head-on! As your parents would say, they didn't move to a new country for you to hide away!
Taurus
You're seeking connection and intimacy this month. This doesn't necessarily have to be a romantic spark. If you haven't caught up with your friends or family in a while, reach out and schedule some quality time. It'll surprise you how much one phone call will completely change your mood, even if your mom does slip in one question about when you're going to settle down.
Gemini
Routines are amazing until they leave you feeling stuck in a rut. Some of your favorite habits are no longer serving you, and it's time to move your schedule around a bit for a life refresh. Try a new coffee spot, or adjust your workout routine. If that doesn't work, go big with a new job or city to call home and push yourself out of your comfort zone!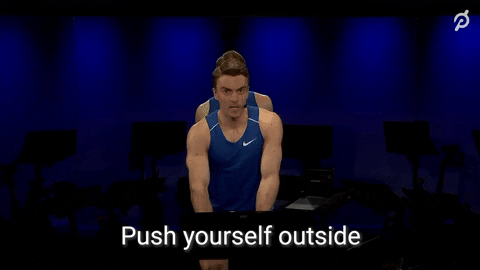 Cancer
You are serving Kourtney K energy this month and just out here enjoying life! You may have just gotten out of a tough breakup or are finally getting a break from a grueling work schedule, and it's time to work hard, play hard. Don't let anyone make you feel guilty about taking some time to live your best life and recharge.
Leo
People around you have been making some serious moves professionally and personally, which has you in your feelings. You'll find yourself feeling a little nostalgic for your glory days when you may have felt your best or at your peak. Shake that feeling off and remember that it's never too late to turn your life into whatever you want it to be! Write down a list of goals and get started.
Virgo
You may have overcommitted to everything in your life, and this month you'll feel the pinch of that. Learn how to say no and get better about setting boundaries for yourself! You can't drop your mom to the airport and write your finals essay and help your friend with her photoshoot all together without feeling burned out.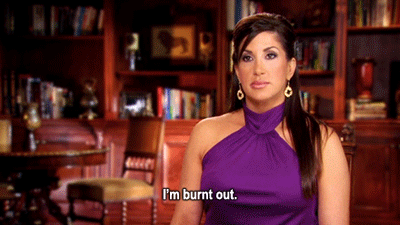 Libra
You're going to find yourself craving comfort this month. Instead of being hard on yourself about it, just let it happen and give yourself the space your mind and body is craving. Netflix and your coziest socks and blanket at 5pm because it's dark and depressing outside? Do it. Ice cream at 1am because you can't sleep? Go for it!
Scorpio
It's still your time to shine Scorpio! You're at your peak this month and are really sitting in your power. You'll feel energized and the creativity will continue to flow from you. Take advantage of that to start planning ahead for 2022. What do you want to conquer next and how will you manifest it?
Sagittarius
It's almost party time for you Sagittarius! While this month will start off with you being in your feelings a bit, things will start looking up as it's time to celebrate you. It's the holidays, it's about to be your birthday, and it's the end of the year, which means there's also no better time to reflect on your journey this year.
Capricorn
You've had a lot of eyes on you recently because of a big work or personal accomplishment, and everyone wants to be your bestie! Choose who you share your energy with wisely, and make sure they're in it for you, and not for the connections they think you can bring them.
Aquarius
You have been killing it recently — whether it's at work or a major step in your side hustle, it's important to celebrate it! You've been hesitating to talk about it because you're worried about what people will think, but it's time to unlearn that B.S.! We don't need to be quiet about our accomplishments — take up that space and own it!
Pisces
It's adventure time! With the end of the year comes the opportunity to put on your OOO and jop on a jet ski, climb a mountain, or try new food in a new country. You've been stuck at your desk far too long, and you need to prioritize an escape, whether that's a quick weekend getaway or jetting off to another country for a long vacay.