From long distance to the lingering baggage of past relationships, Janushi and Neil had kind of seen it all. However, they knew from the first time they met, that this could lead to something so much more. Neil even had an "entire football team sized group" of friends meet Janushi as a continuation of their first date itself because he knew that there was something magical there to explore.
Janushi felt that her life had finally fallen into place – she had just finished pharmacy school, and was finally settled back in her hometown Atlanta, GA. Hailing from Richmond, VA, Neil was looking for more substance and a deeper connection than he had experienced in his past relationships. She was ready to take the next step in life, just like Neil, so they both decided to try Dil Mil.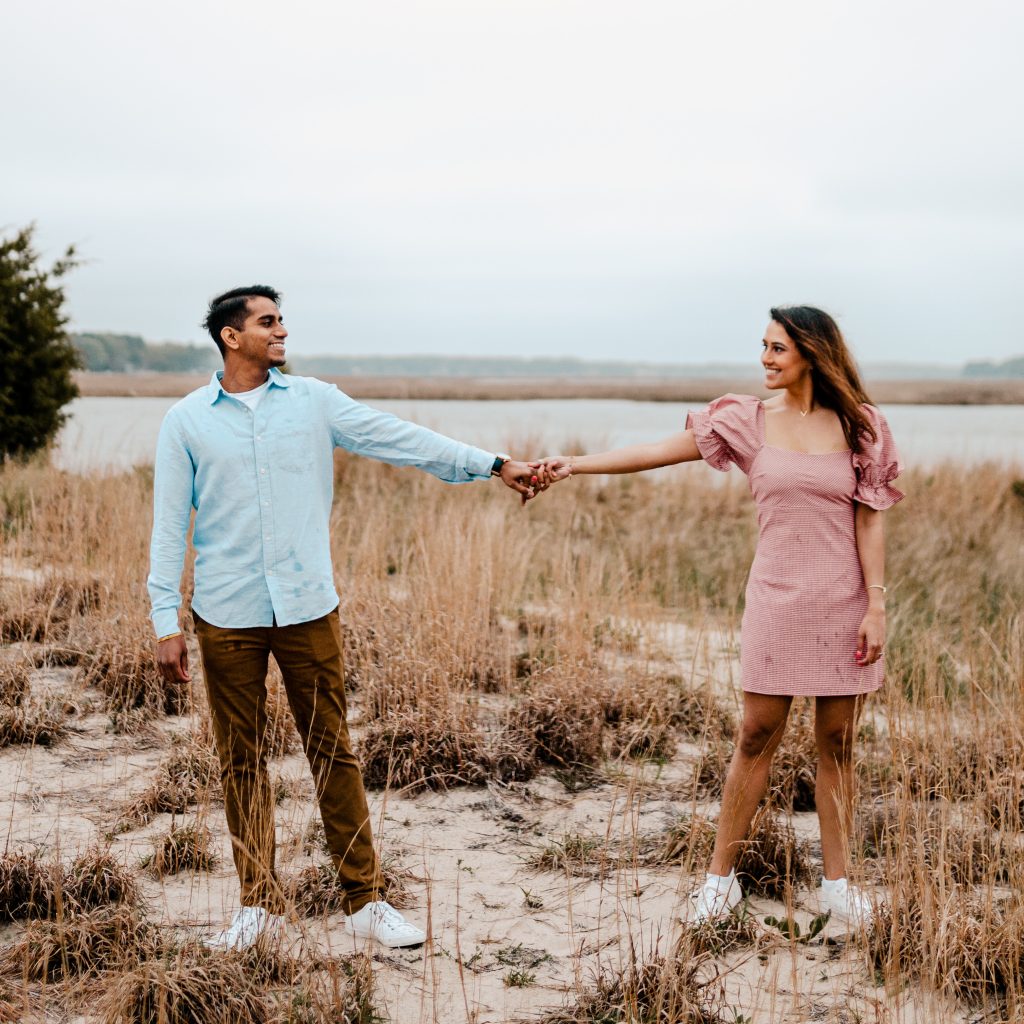 When they matched, Janushi decided to give Neil's friendly "oh hey there!" a chance – even though she was skeptical of some of the car selfies he had on his profile. One thing led to another, (including Janushi giving her number to Neil – our girl made the first move!) and these two lovebirds ended up speaking to each other every day without fail for the next two and a half months! She flew out to Richmond and they finally had their first date at a bar downtown.
Both Janushi and Neil were extremely nervous the first time they met each other, but the familiarity and spark that they felt over mobile communication instantaneously translated into their first face-to-face interaction. Very early into the night, Janushi and Neil became comfortable with one another, chatting most of the night away, bonding over their mutual love for sports and relishing in the deeper connection they both desired and discovered in one another. Neil later invited Janushi to meet his friends at another bar on the same night – enough friends to build a Football team of their own!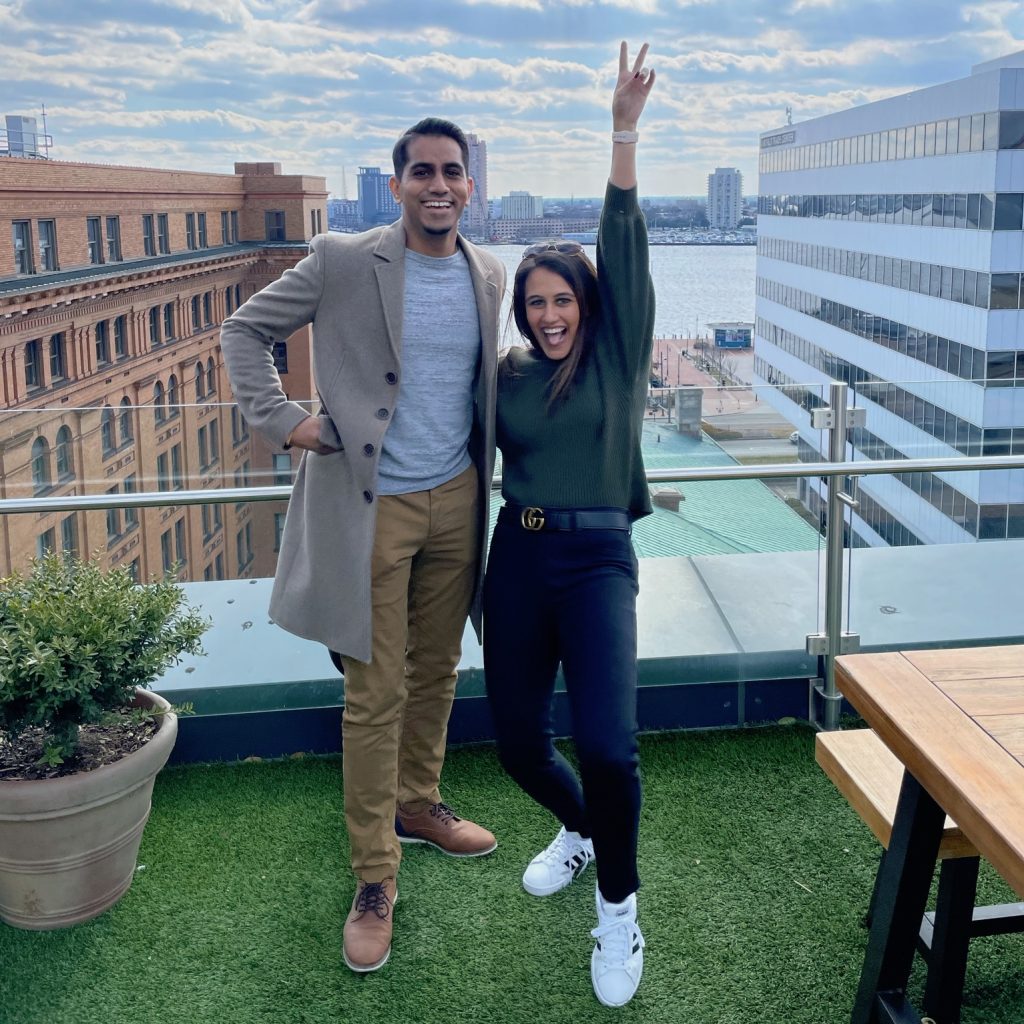 They quickly went from dating to making things official, and worked to build their long-distance relationship through their love for travel. They would always meet in a different city and make it a weekend trip to explore together! Neil discovered he was drawn to Janushi's love for her family, and Janushi fell in love with how selfless Neil was. For them, they truly felt as if they "rose in love." But when did they know that this was their match made in heaven? This realization came at a bit of an expense…
Janushi's one-year-old cat got extremely sick and had to be put down; she described herself as being a "complete wreck." That's when Neil took the first flight down to be with her, and held Janushi throughout the night as she cried and mourned her little baby. "I knew at that moment that I wanted to spend the rest of my life with this selfless man," Janushi remembers. It was only a matter of time before the two tied the knot and started their happily ever after.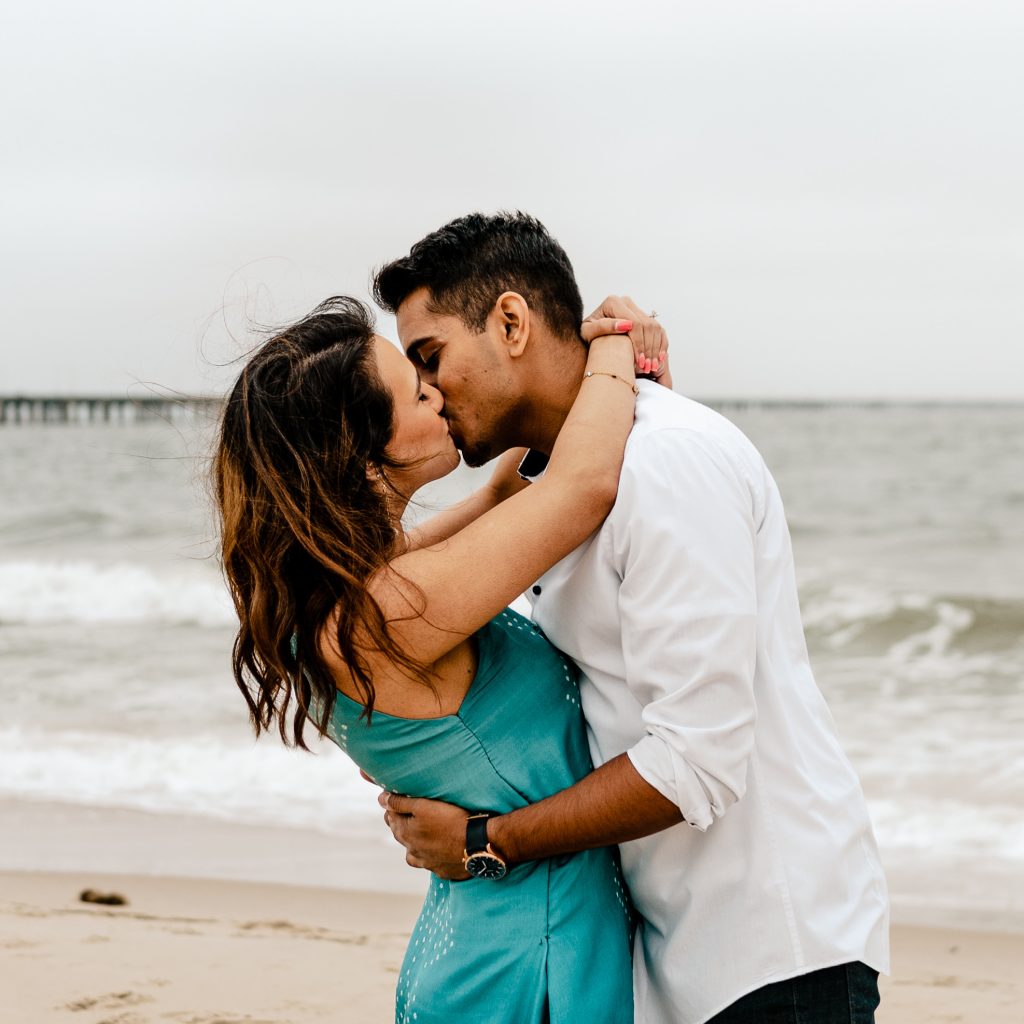 It was their one-year anniversary and Janushi got Neil tickets to see the Packers play at Lambeau Field! The plan was the usual – they would make a trip out of it by site-seeing in Chicago and then drive up to Wisconsin to see Aaron Rodgers play. Although Janushi got the tickets, she was too busy to plan the rest of the weekend, and so, this was Neil's cue; he set out to plan the perfect proposal!
Fast forward to the saturday of the big weekend – both Neil and Janushi are out and about in Chicago; they had brunch with friends and then Neil took Janushi to the Chicago Zoo. As they made their way towards the zoo's exit, you could see the beautiful view of the city. Janushi, being the boss babe she is and making several "first moves" immediately had an idea! She kneeled and said: "Okay, so this is where I'm going to propose!" Before he could react, Neil brushed Janushi's comment off by telling her to stop joking around. Janushi continued to admire the view ahead of Neil and when she turned around to get his attention, all he said was, "there was supposed to be a musician here." Janushi's confusion soon turned into a realization like no other. She was going to be proposed to!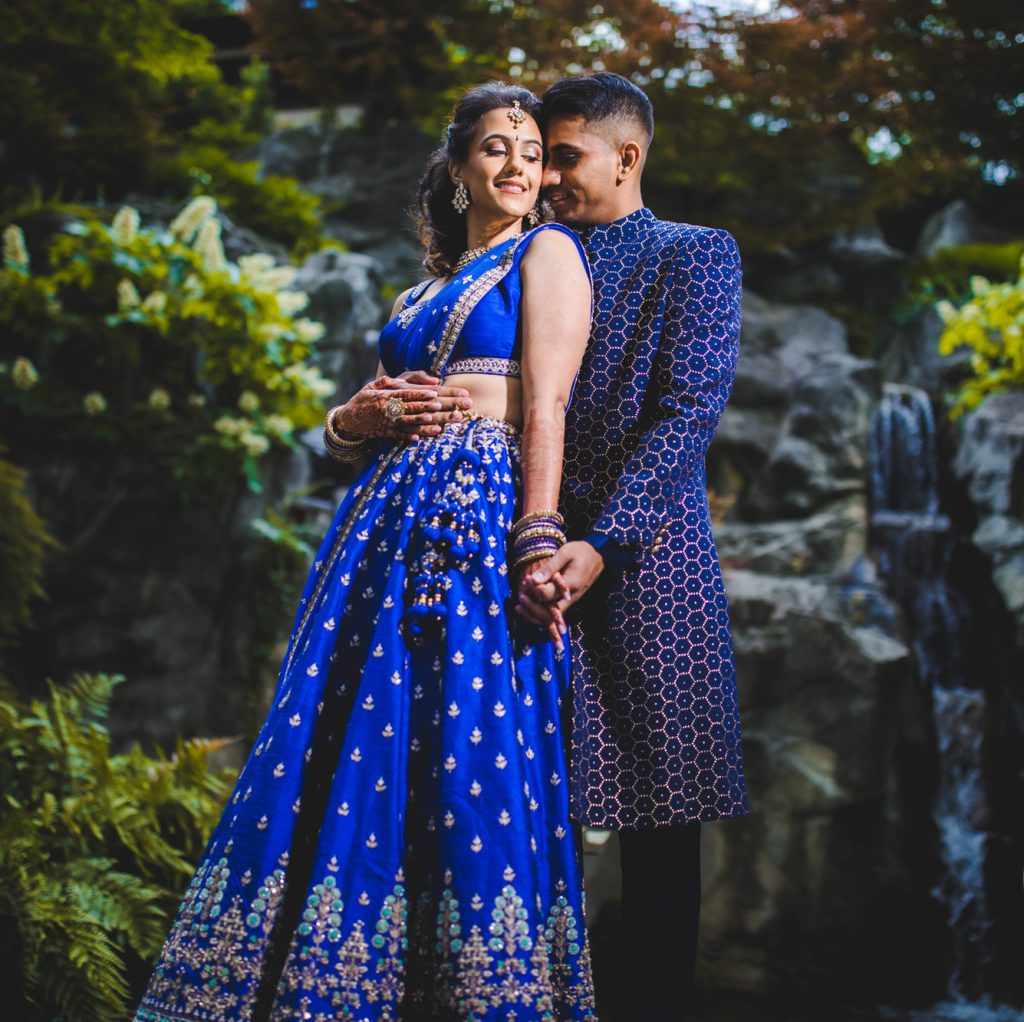 Neil proceeded to serenade his future wife to their song and soon got on one knee and asked her to be his forever. What did Janushi say? "Yes, yes! A thousand times yes!" And the rest, as they say, is history!
Despite the struggles that come with long-distance relationships, including hard goodbyes at the airport and sick furry friends, Janushi and Neil both found that overcoming challenges in their relationship and truly being there for each other allowed them to become better individuals and better partners for one another. They tied the knot in 2021 and are living it up together.