Data, Dating, and Dil Mil: How Jeswin Found Stephanie
In the summer of 2019, Jeswin attended around 10 weddings, and realized that about half the married couples had met on Dil Mil. Being a statistician, he couldn't argue with these cold hard facts and decided that he needed to broaden his search beyond his circles in order to find the person he was most compatible with. He joined Dil Mil and within a few weeks, he matched with Stephanie. It wasn't quite so easy for Stephanie – she had been on the app for about two years on-and-off, but had faith in the process because of all the success stories she'd heard about.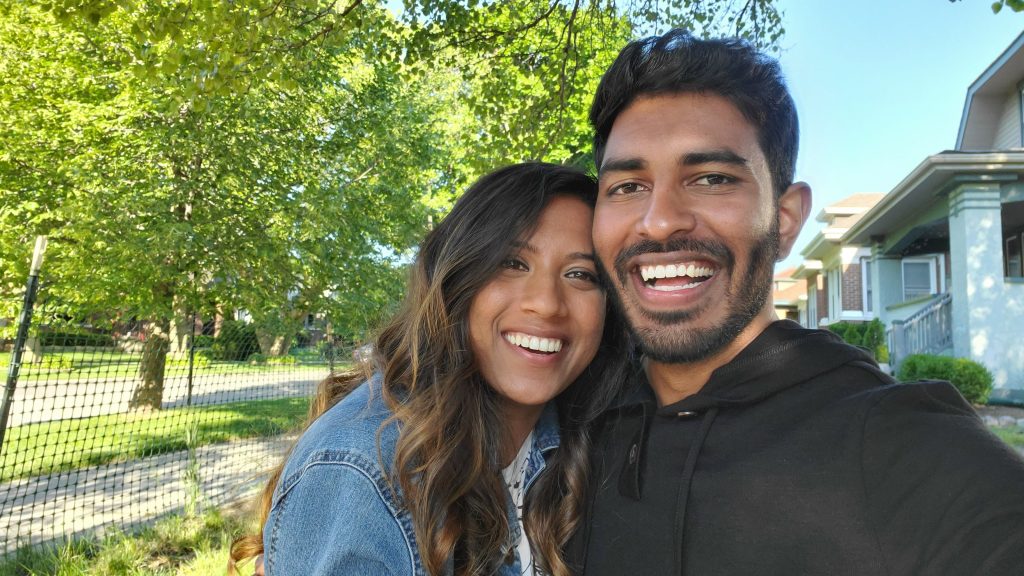 Jeswin had signed up for Dil Mil premium, and had been using his data-driven logic to slowly sort through his matches for someone who truly aligned with him on faith, values, family, ambitions, goals, hopes, and dreams. There was just one person who fit all these buckets, and that was Stephanie! They completely aligned on their faith and values, but were complete opposites in every other way! They balanced each other out, but their favorite thing about each other was that they were honest and authentic – you got what you saw! They started talking around Labor Day, and by December Jeswin made his first visit out to Atlanta to visit her. In that first visit, they both knew that this was it – they had found their lifelong love.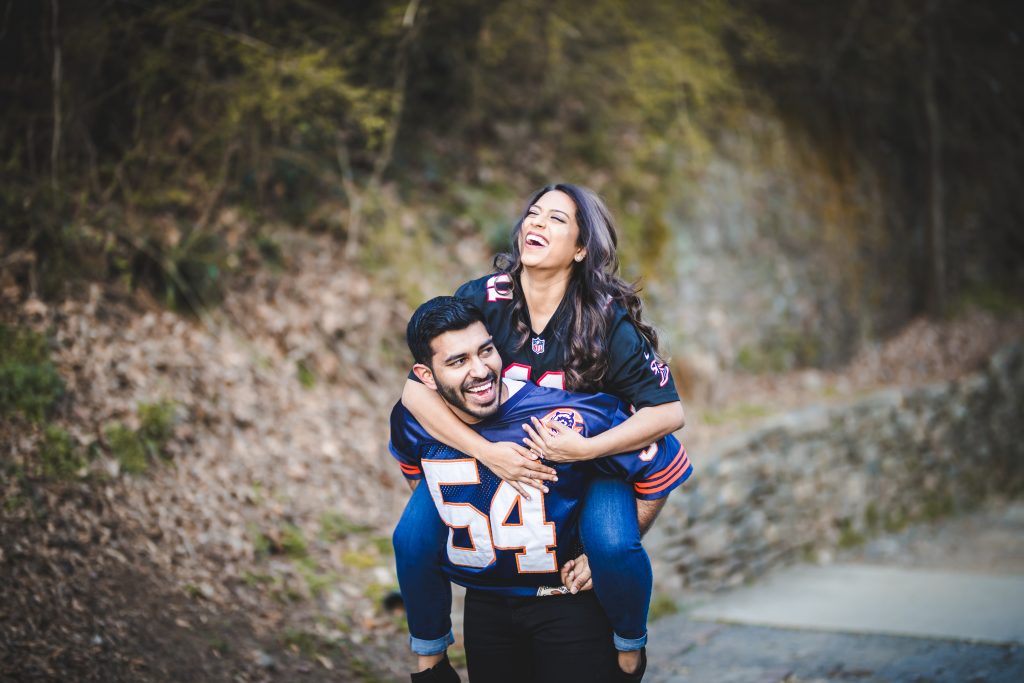 They visited a coffee shop to feed Jeswin's coffee addiction, and then walked along the Beltline in Atlanta. At the end of his visit, they went by the Atlanta Christmas Market in Downtown Atlanta, and had to run into the CNN center for shelter when it started to rain. Jeswin sat Stephanie down and took out a journal where he had written all the qualities he liked about Stephanie and how he saw a future with her. He read the most beautiful, thoughtful note to Stephanie, bringing her to tears. Just the fact that he spent the time writing down what he felt meant the world to Stephanie, and made her see his sweet and thoughtful side. A year down the line, Jeswin memorized parts of this same speech for the proposal!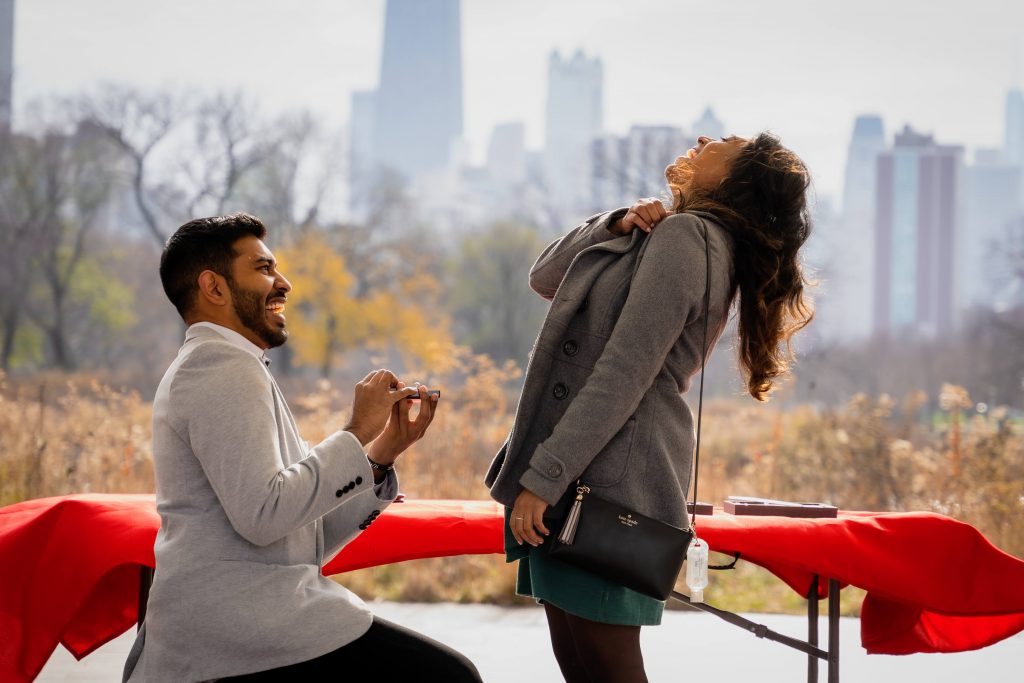 For months, Stephanie thought she was planning the perfect surprise for Jeswin's birthday in Chicago, along with Jeswin's friends. Little did she know that Jeswin was the one who had told his friends to reach out to Stephanie and let her think she was planning a birthday, while in reality, she was planning her proposal. On the day that she had planned to "surprise" him, Stephanie led Jeswin to the spot they were supposed to meet his friends only to realize that no one was there.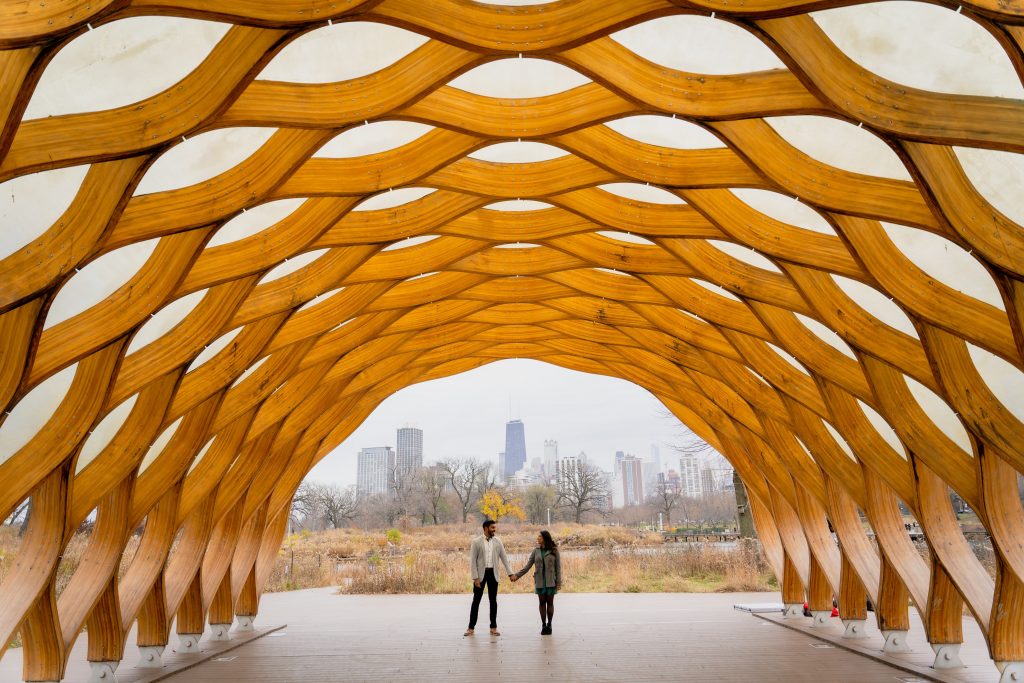 There was just a table showing the two cities uniting under the tunnel at Lincoln Park in Chicago. There, Jeswin dived into his speech, speaking about how this moment was a series of steps, ordained by God. He began reading the first sweet journal entry he had written about her back in 2019. He ended down on one knee, looking up at her as he asked to take the next step with her. She said yes, and turned to see her brother, her parents, her close family and best friends surrounding them and cheering them on. Having her loved ones fly in and having his parents and friends present made the day truly special.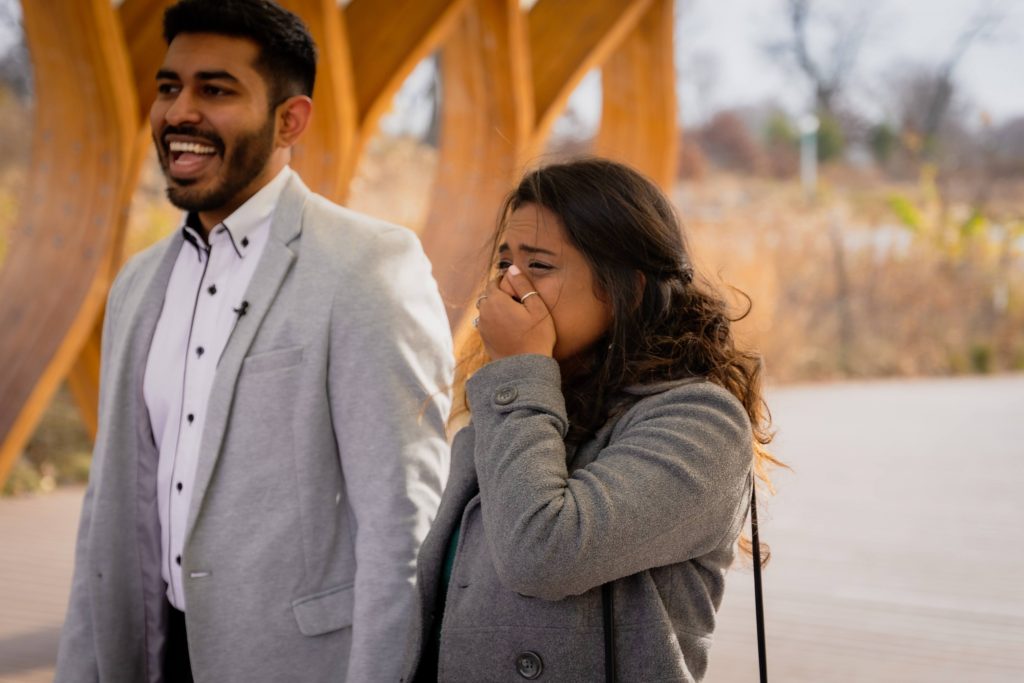 While their dating journey has been unique as the majority of the relationship was during COVID times, they are thankful for the opportunity to build a deep, intentional bond. And now they have a big list of activities they can't wait to tackle together as the world opens back up (including their wedding in Atlanta this October). #OnceUponADilMil