You'd think that your state going into a total pandemic lockdown would put a quick end to all prospects in your dating life for a while, but for some it was the start of something new. Akshay and Parul had both joined Dil Mil looking for something real, and started talking on April 4th, 2020 (at 8:31pm to be exact). Luckily they lived within an hour of each other in the Chicago, Illinois area, and met for the first time on April 13 at a mall parking lot (a quintessential lockdown date spot).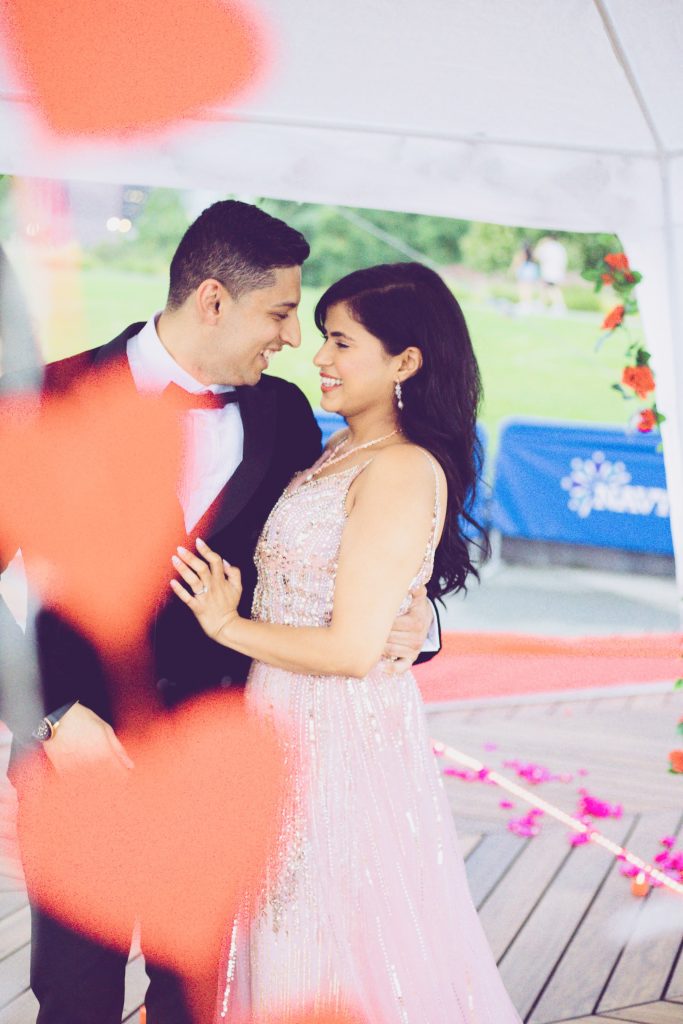 From the first moment they hugged, Parul could tell that Akshay really liked her. They sat in the car and talked about life for hours. At the end of the date, Akshay pulled out his phone and asked Parul to do the honors of deleting his Dil Mil app — before meeting each other, they had actually made a pact that if they liked each other, they would delete each other's Dil Mil profiles. So they did exactly that! They both knew this was the start of something special. Since the state was in lockdown, they spent a lot of time together bonding and getting to know each other on a deeper level without any distractions. It felt like they didn't need anyone else when they were together! Not only did Parul and Akshay share the same approach to dating, they also had a ton of fun every time they were together. They bonded over Bollywood movie dialogues and laughed until their stomachs hurt.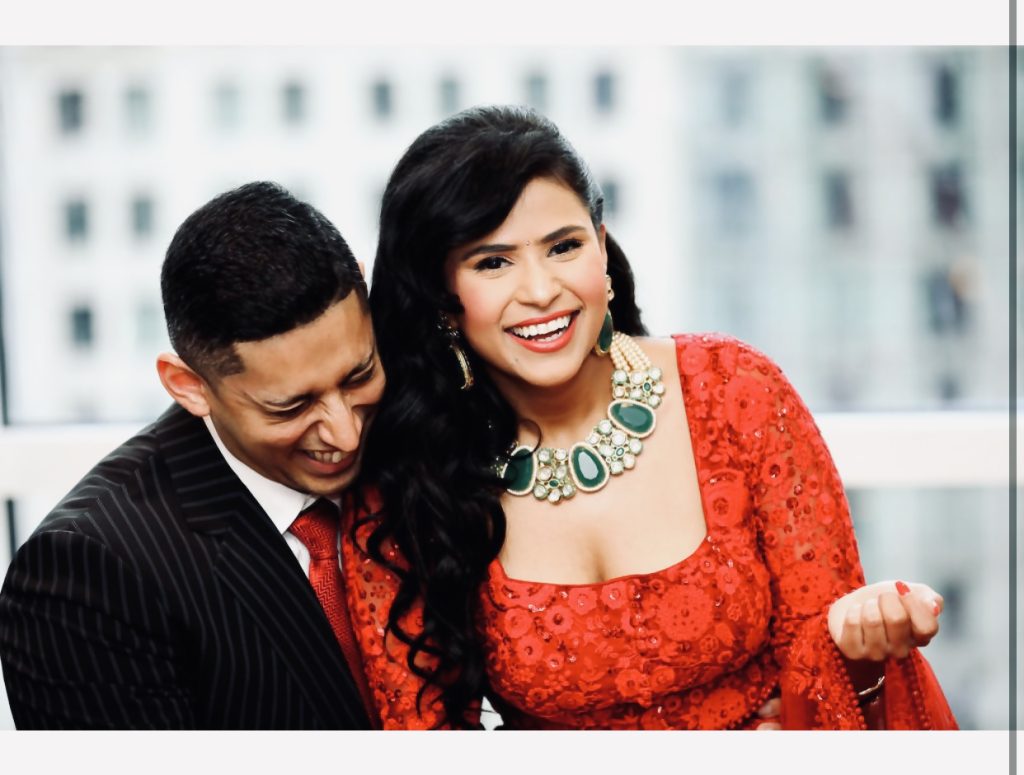 Being from the same area, they were surprised that their paths had never crossed. But Akshay had a secret — Dil Mil was actually not the first time he saw Parul! She had popped up on his suggested friends on Facebook a few times, and he had DEFINITELY checked out her profile but didn't want to be that creepy guy shooting his shot in the "other" folder of Facebook message requests. As luck would have it, one day she popped up on Dil Mil and he swiped right without a second thought.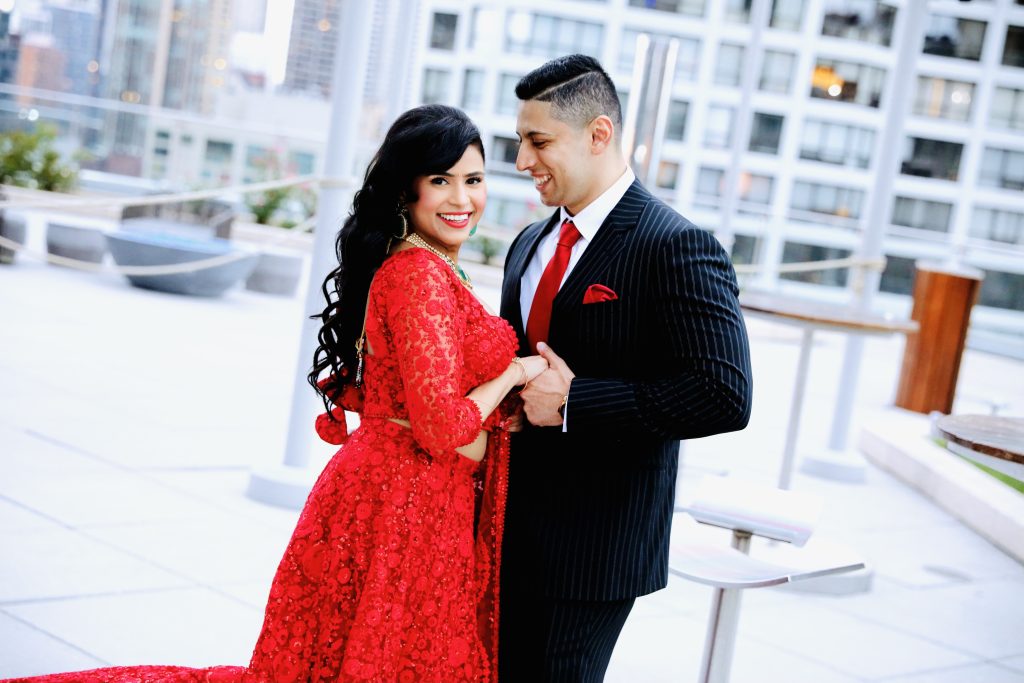 When you know, you know, and Akshay knew he wanted to be with Parul forever. He proposed to her on August 15th on the concert stage at Navy Pier. His whole family pitched in to create a beautiful gazebo, and Parul was picked up in a limo where the chauffeur handed her a handmade card. Parul had no idea a proposal was coming, but when Akshay came to meet her at the limo with flowers in hand, she started to wonder. Once Akshay took Parul to the proposal site, music started playing and rose petals fell from the sky!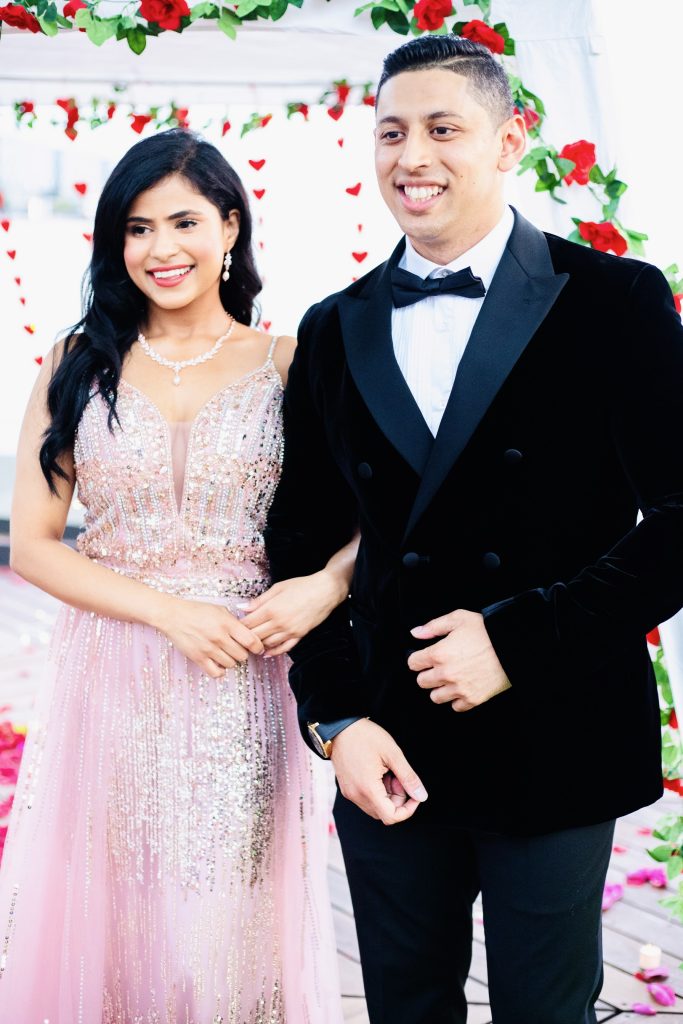 The happy couple tied the knot this May in Chicago, but like any pandemic wedding, the experience did not come without its challenges. Parul and Akshay both ended up getting covid during their wedding week, and had to postpone the wedding. They were just grateful to have each other and their health, which is all that matters at the end of the day. We're so happy the couple was able to make a full recovery and celebrate their special day with friends and family! Love stories like this are a true reminder that nothing can get in the way of true love, and some things are just meant to be. #OnceUponADilMil