Two thousand, one hundred and eighty-two miles apart. Improbable, but not impossible. The East Coast girl and West Coast boy swiped right, and the rest is history.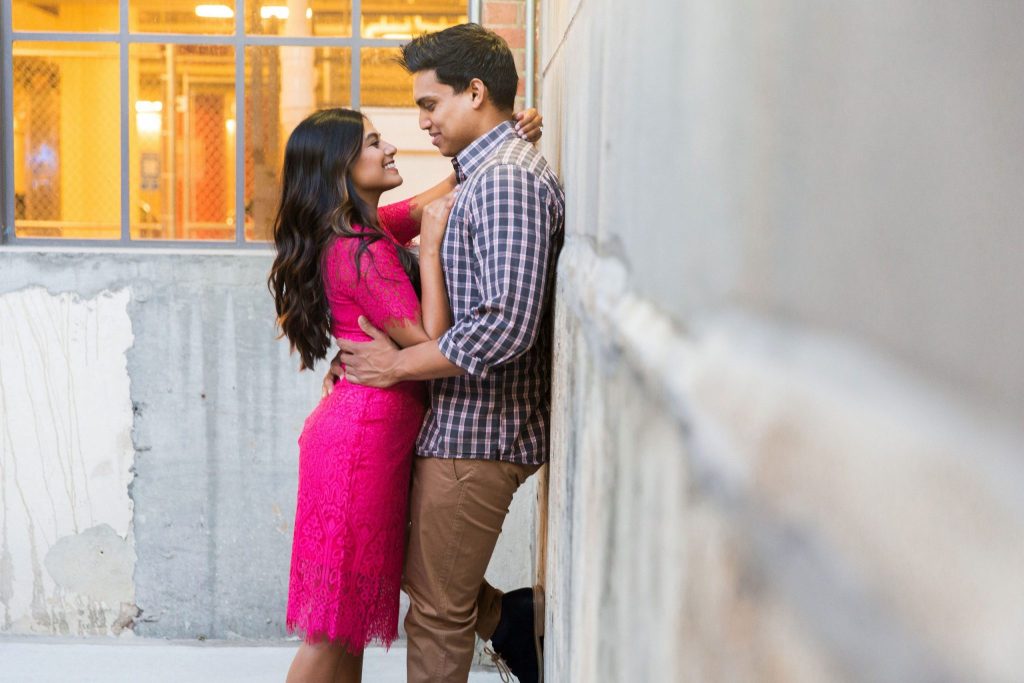 When Fayeza went to attend her cousin's graduation in Philly in the summer of 2016, she wasn't exactly expecting to match with the love of her life all way in Vegas (but of course, she didn't know this yet). As they were casually talking & texting on the app after they matched, Zayeem had mentioned that he had a trip planned to Nicaragua in the upcoming weeks. However, after matching with Fayeza and talking for about 3 weeks, he decided to forego his Nicaragua trip and came to Atlanta to visit her for the first time instead!
She picked him up from the airport, and they pretty much hit it off right from the beginning. They went to a sushi restaurant for their first date and then proceeded to hang out over the next few days — activities included strolling in Piedmont Park, grabbing some drinks, and a wine & paint night, where Fayeza mentioned they had some good, serious conversations about life. When Zayeem was leaving, they said a good, casual goodbye before seeing each other again in merely 3 weeks.
Fayeza & Zayeem both love to travel, and they've kept a little travel diary of all of their adventures. The last two plus years have consisted of three-hour time differences, 48 flights, goodbyes, and loving embraces that had to suffice till the next time they met. It wasn't always easy, but it was always worth it. Fayeza mentioned Zayeem being different from the other guys because despite being a 2nd year medical student, he always made time for her and flew out to see her multiple times throughout the year and made it clear that he wanted her to be an active part of his life.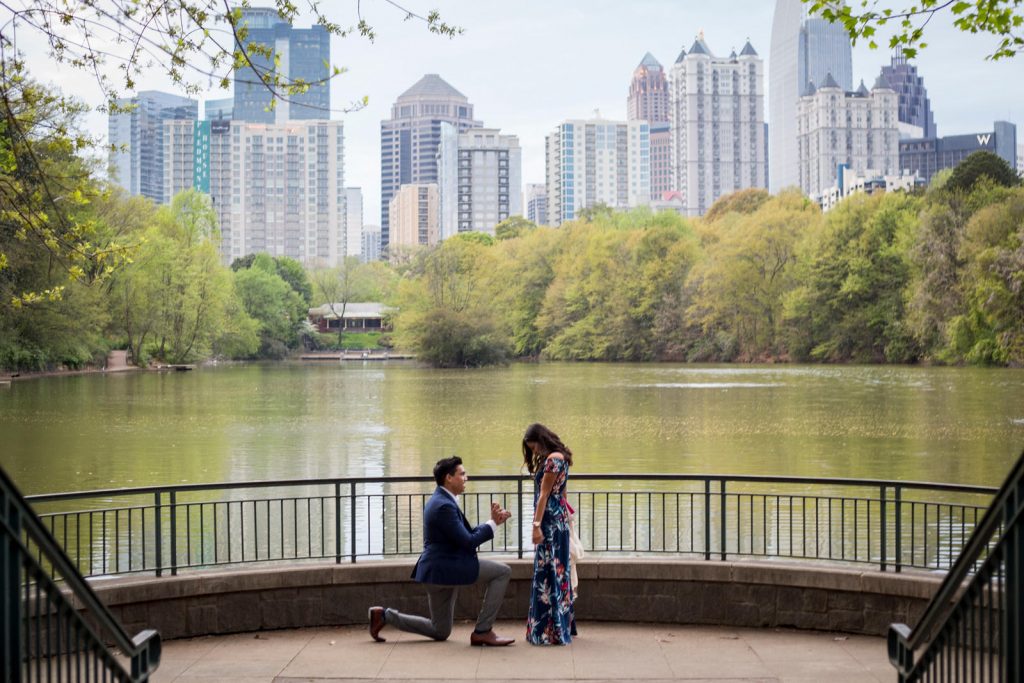 Soon enough, with things going so well, Zayeem definitely knew that he wanted this girl around forever. He proposed at Piedmont Park in Atlanta (where they had one of their first dates), and Fayeza said yes while crying tears of joy.